Sign up today and see how vulnerability management should work!
In this self-guided tour, every click reveals a new view of the platform with details to explain what is occurring as you experience the remediation process. You'll see and experience: vulnerability discovery, event alerts, webhooks, risk ratings, business context, associated CVE'S, CWE or CIS information, detailed remediation guidance, etc.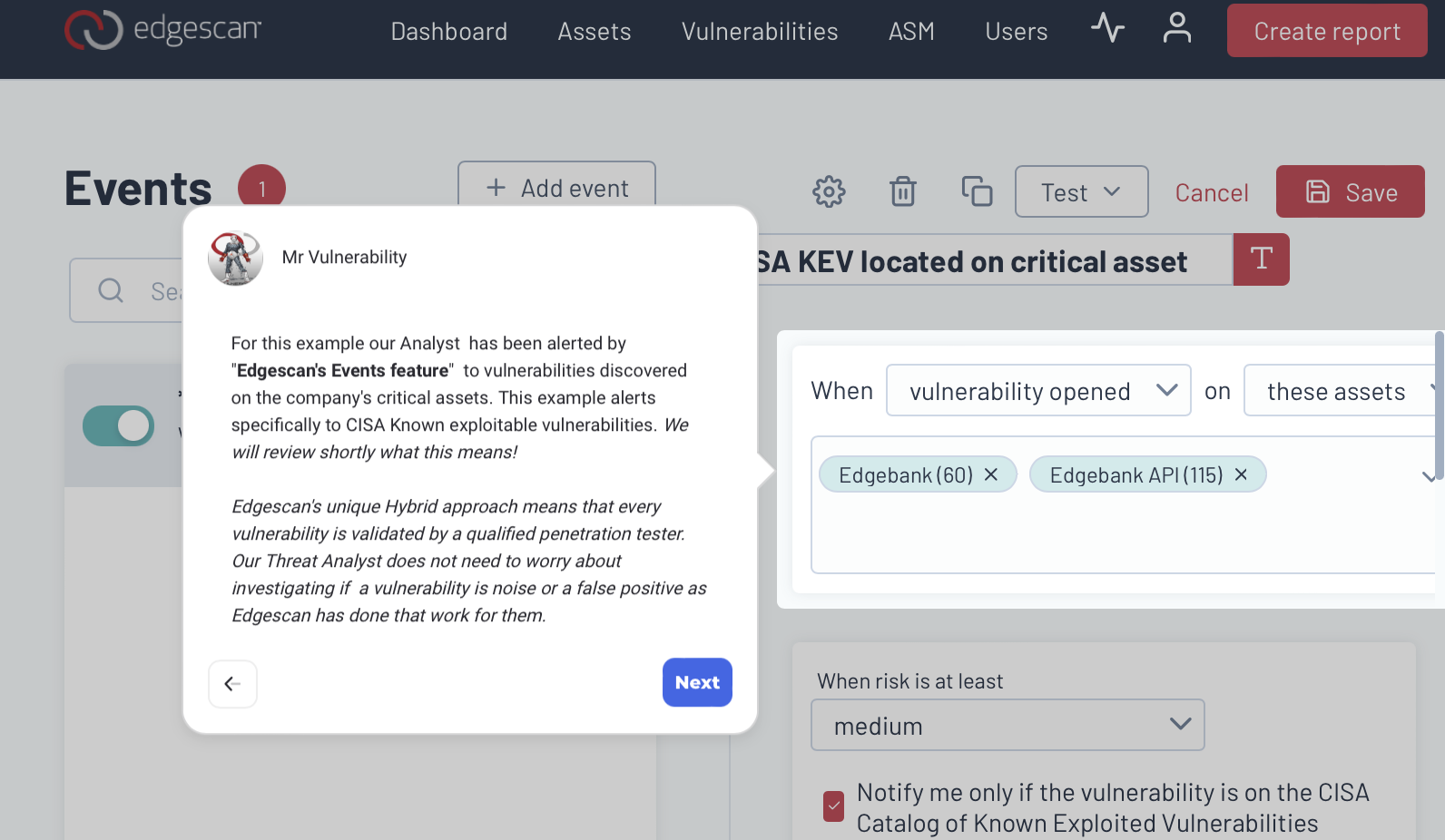 Risk Prioritization with Verified Intelligent Data
The Edgescan platform delivers validated vulnerability data that is rated for severity using the Edgescan Validated Security Score (EVSS). In addition, discovered vulnerabilities have the following risk-based data to help you prioritize risks: EPSS (Exploit Prediction Scoring System), CISAKEV (CISA Known Exploited Vulnerability catalogue), CVSS (Common Vulnerability Scoring System). Not all vulnerabilities are created equal.
One platform. Complete visibility. Fixed costs.
Edgescan is the first fully-integrated cybersecurity platform that unifies all required security solutions into a single combative platform. These solutions include: