See how Edgescan performs a penetration test
At every click a new screen is presented showing what is occurring within the platform during the testing process and ends by showing a

pen

test report. You'll see how our certified security experts

evaluate every vulnerability discovered considering the asset priority, business risk, compensating controls and most importantly the true impact of what can be achieved with the vulnerability by a malicious actor.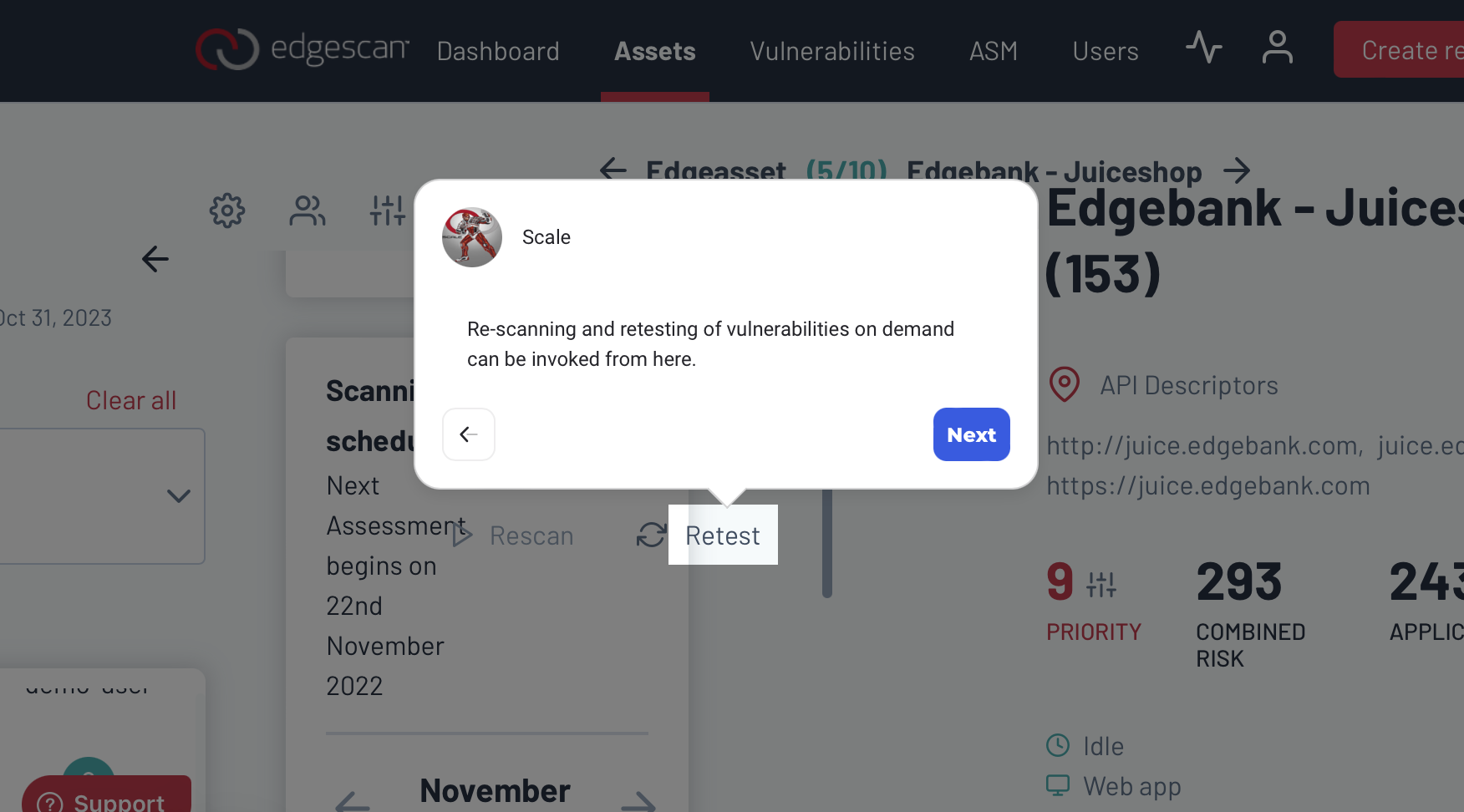 Edgescan's Penetration Testing as a Service (PTaaS) is a hybrid solution that combines the breadth of automation with the depth of human assessment (our experts are battle-hardened and CREST, OSCP and CEH certified) coupled with vulnerability analytics.
The PTaaS solution not only leverages our security team's deep technical expertise but also the entire portfolio of solutions within the Edgescan platform to provide vulnerability assessment, exposure validation, and risk rating. PTaaS can be used to assess web applications, APIs, and network/cloud devices. Where traditional
penetration testing fails, Edgescan's PTaaS excels.