Keep pace with all the changes in your IT ecosystem...
as change introduces risk.
In this self-guided tour, every click reveals a new view of the platform with details to explain what is occurring as you experience move through the self-guided overview. You'll see how the Edgescan external attack surface management solution helps solve these issues;
1. I have a huge external environment I need help identifying my assets.
2. We are concerned about ransomware, attacks that target exposed ports and services.
3. I have no idea what API's are exposed across my estate.
4. We have an issue with shadow IT and no way of alerting when assets are spun up and down. to up and down assets.
5. The ASM / asset inventory offering from our cloud provider is too basic.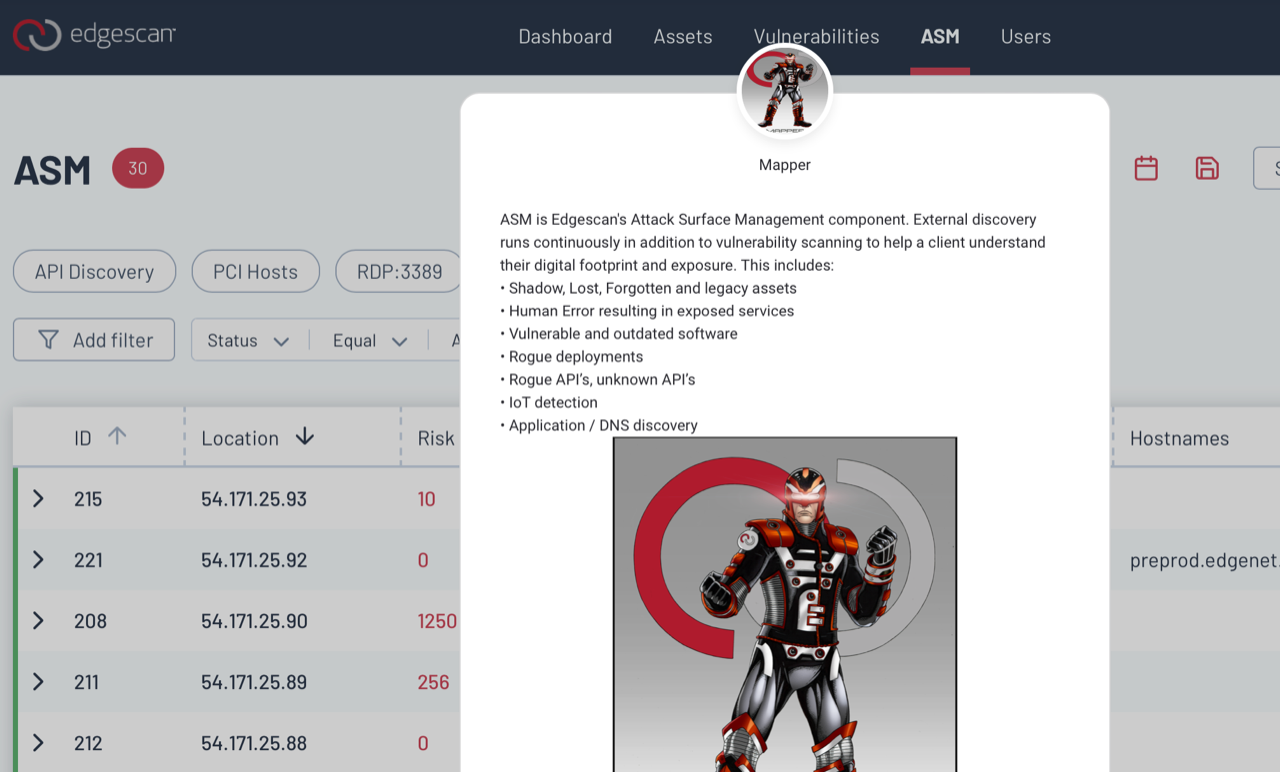 You can't secure what you can't see...
See how the Edgescan external discovery engine runs continuously in conjunction with our vulnerability scanning to help customs see their digital footprint and exposure. This includes:


Shadow, lost or forgotten assets

Human error resulting in exposed services




Vulnerable and outdated software

Rogue deployments

Rogue API's or unknown API's

IoT detection
API discovery is a unique offering as part of our attack surface management service. API discovery works by applying specialized probing traffic across each endpoint and evaluating the results. This multi-layered approach results in detection of APIs based on responses to the probes sent.