 Live Webinar: Thursday, October 5th
11:00 AM ET | 3:00 PM GMT


FREE ADVICE FROM THE PROS


Risk-based vulnerability management solutions and
how they enable a modern, proactive security strategy.

Join Forrester Senior Analyst, Erik Nost, and Edgescan Executives for this Free Webinar
Erik Nost kicks off the webinar by sharing his perspective on the benefits of a proactive security strategy, followed by a panel discussion with Edgescan security gurus, Eoin Keary and Jim Manico – moderated by Brian Sullivan.
Topics discussed will include:
How effective is Risk-Based Vulnerability Management, are there any downsides?
• Is it easy to scale?
• Does it really understand threat context?
• Is a fully automated solution the best approach?
What are the fundamental solutions necessary for effectively securing an enterprise?
• External Attack Surface Management, Risk-Based Vulnerability Management, Penetration Testing, etc.
Is a single platform with multiple solutions better than various stand-alone tools?
• Advantages and disadvantages of each.
• Are ecosystem integrations critical components?
The goal of this webinar is to provide you with the most effective guidance that combines practical in-the-trenches experience with valuable strategic insights.
Edgescan requires the data you provide in order to share product information. By submitting this form, you agree to our collection and use of your information in accordance with our Privacy Policy. You may opt out at any time.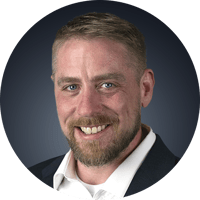 Erik Nost
Senior Analyst, Forrester
Erik Nost is a senior analyst at Forrester serving security and risk (S&R) professionals. His coverage includes vulnerability risk management, attack surface management, breach and attack simulation, and security testing and validation. Erik helps Forrester clients build strategies to increase cybersecurity maturity and decrease risks in their environment.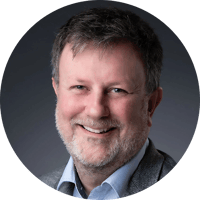 Eoin Keary
CEO & Founder, Edgescan
Eoin is a veteran of the cyber security industry with 20 years of software development and security experience. Eoin previously held the Global Vice Chair position at the OWASP foundation, and led development of the OWASP Testing and Code Review Guides. Eoin also led an EMEA penetration testing team, leading global enterprise cyber security engagements with a big four consultancy for five years prior to founding BCC Risk Advisory Ltd and Edgescan in 2011.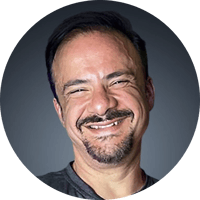 Jim Manico
Founder, Manicode Security, and Edgescan Strategic Technical Advisor
Jim Manico is the founder of Manicode Security, where he trains software developers on secure coding and security engineering. He is also an investor/advisor for 10Security, Aiya, MergeBase, Nucleus Security, KSOC, and Inspectiv. Jim is a frequent speaker on secure software practices, is a member of the Java Champion community, and is the author of "Iron-Clad Java: Building Secure Web Applications" from Oracle Press. Jim also volunteers for the OWASP foundation as the project lead for the OWASP Application Security Verification Standard and the OWASP Cheatsheet Series.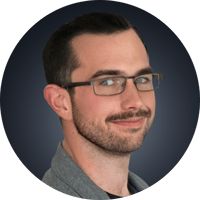 Brian Sullivan
Director of Corporate Sales and Channel
Brian Sullivan serves as the Director of Corporate Sales and Channel Operations for Edgescan in the United States. He plays a pivotal role in developing relationships within his territory, fostering key partnerships, and expanding the company's presence in the cybersecurity industry. Holding a Bachelor's degree in Business Administration from Kean University, Brian possesses a background that spans across multiple domains, including finance, sales, event management, and project management. His understanding of the industry landscape and his ability to forge strategic alliances have made him a key asset to the Edgescan team. As Edgescan's go-to webinar moderator, he has facilitated discussions on various cybersecurity topics, fostering an environment of knowledge-sharing and collaboration among industry professionals.

Copyright © 2023 Edgescan All Rights Reserved |

Privacy Policy


Dublin: Unit 701 Northwest Business Park, Dublin 15, D15 CH256 | New York: 33 West 60th Street, New York, NY 10023