FREE TRAINING – 30-MINUTE COURSE

The Snake in the Query: Preventing SQL Injection
WATCH ON-DEMAND
Watch this on-demand course and learn how to secure your code for SQL Injection.
SQL injection is a notorious vulnerability that we, as security practitioners and developers, must tackle head-on. It arises when attackers manipulate user inputs to execute malicious SQL queries, endangering our data integrity. To thwart these attacks, we must embrace prepared statements and parameterized queries, techniques that treat user inputs as data, not executable code, thus forming a robust defense against this venomous threat.
Why You Should Wath this Course:
Unparalleled expertise >>

Benefit from the insights of a globally recognized authority – Jim Manico – on secure coding practices.

Focused curriculum >>

Dig deep into the top security issues plaguing developers today, from SQL injection to sensitive file disclosure.

Practical skills >>

Engage in hands-on exercises to apply and reinforce secure coding techniques effectively.

You'll get a raise >>

Well, we can't guarantee that, but you will learn what vulnerabilities are the most prevalent and have the skills to fix any issues.

No cost, no fees >>

For a limited time, Edgescan is offering these courses for the benefit of the greater good – establishing secure coding practices for all.
Edgescan requires the data you provide in order to share product information. By submitting this form, you agree to our collection and use of your information in accordance with our Privacy Policy. You may opt out at any time.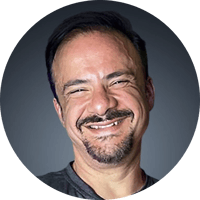 Jim Manico
Founder, Manicode Security, and Edgescan Strategic Technical Advisor
Jim Manico is the founder of Manicode Security, where he trains software developers on secure coding and security engineering. He is also an investor/advisor for 10Security, Aiya, MergeBase, Nucleus Security, KSOC, and Inspectiv. Jim is a frequent speaker on secure software practices, is a member of the Java Champion community, and is the author of "Iron-Clad Java: Building Secure Web Applications" from Oracle Press. Jim also volunteers for the OWASP foundation as the project lead for the OWASP Application Security Verification Standard and the OWASP Cheatsheet Series.
Edgescan and Jim Manico are offering a series of courses that have been carefully curated and map to the most common vulnerabilities discovered in 2023 by Edgescan.
Expand your knowledge and ensure your skills are honed to eradicate the most prevalent vulnerabilities discovered in 2023. Gear up for a secure coding journey guided by security guru Jim Manico and aligned to the most common vulnerabilities discovered in 2023 by Edgescan.
Check out our full class offering on the Edgescan website >>



Copyright © 2023 Edgescan All Rights Reserved |

Privacy Policy


Dublin: Unit 701 Northwest Business Park, Dublin 15, D15 CH256 | New York: 33 West 60th Street, New York, NY 10023